LEADERSHIP DILEMMAS
WITH ALEX MOYLE
Leadership can be the best and worst job in the world.  Sometimes these feelings can come within minutes of each other.  Listen to me interview business leaders, coaches and authors from around the world to learn how others manage the Leadership Dilemma's they face every day.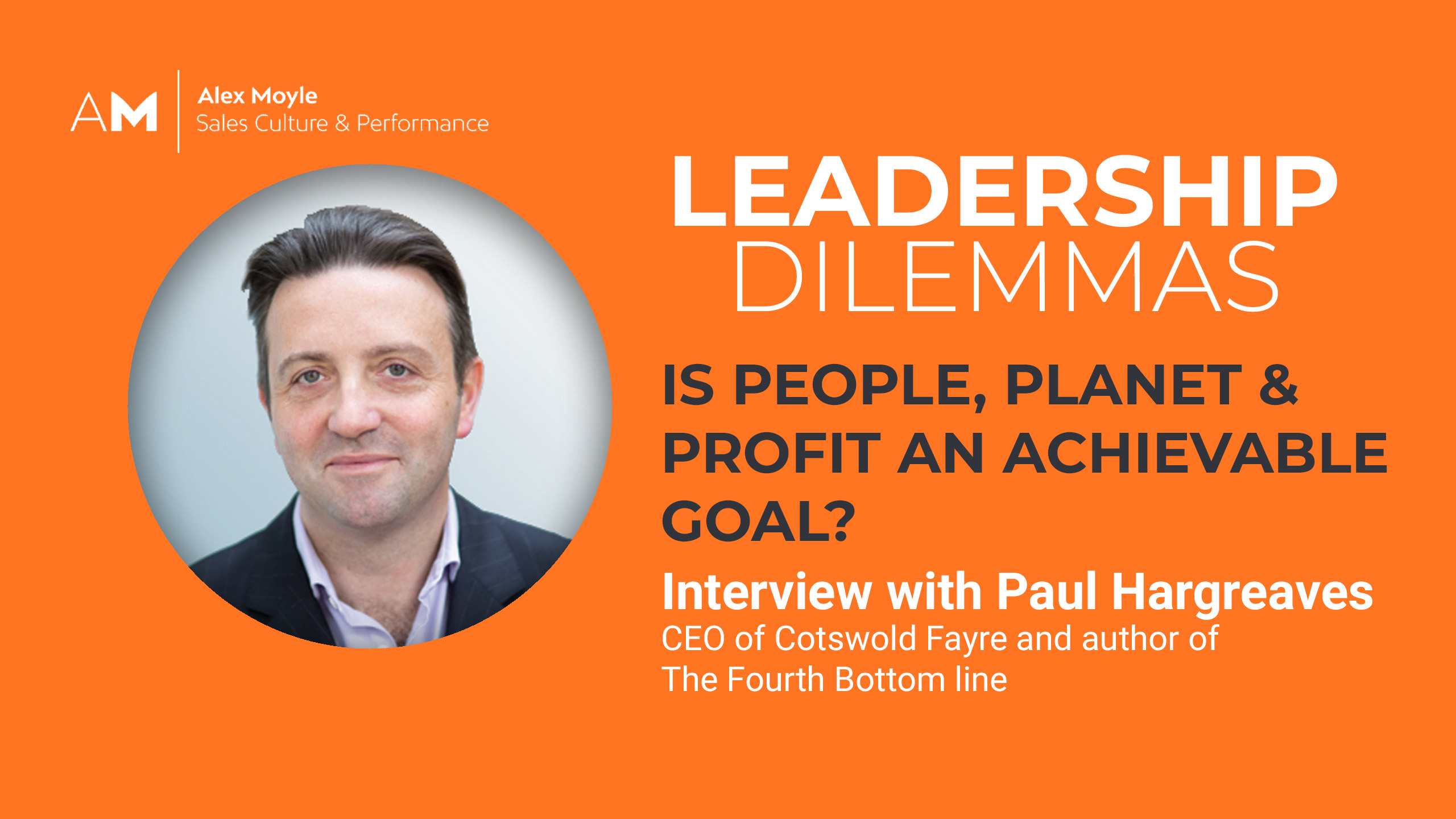 SUMMARY Is it possible to make the planet and your people the main focus if you want to have a profitable business? Paul Hargreaves CEO of Cotswold Fayre and author of The Fourth Bottom line believes it is possible.SHOW NOTES Many founders set out to make the world a...
read more
SUMMARY Business Leaders are always taught that asking great questions is the key to unlocking behavioural change. Yet Brian Glibkowski believes it is a Leaders answers that really make the difference. Tune in and find out why.SHOW NOTES Being a Leader in the past was...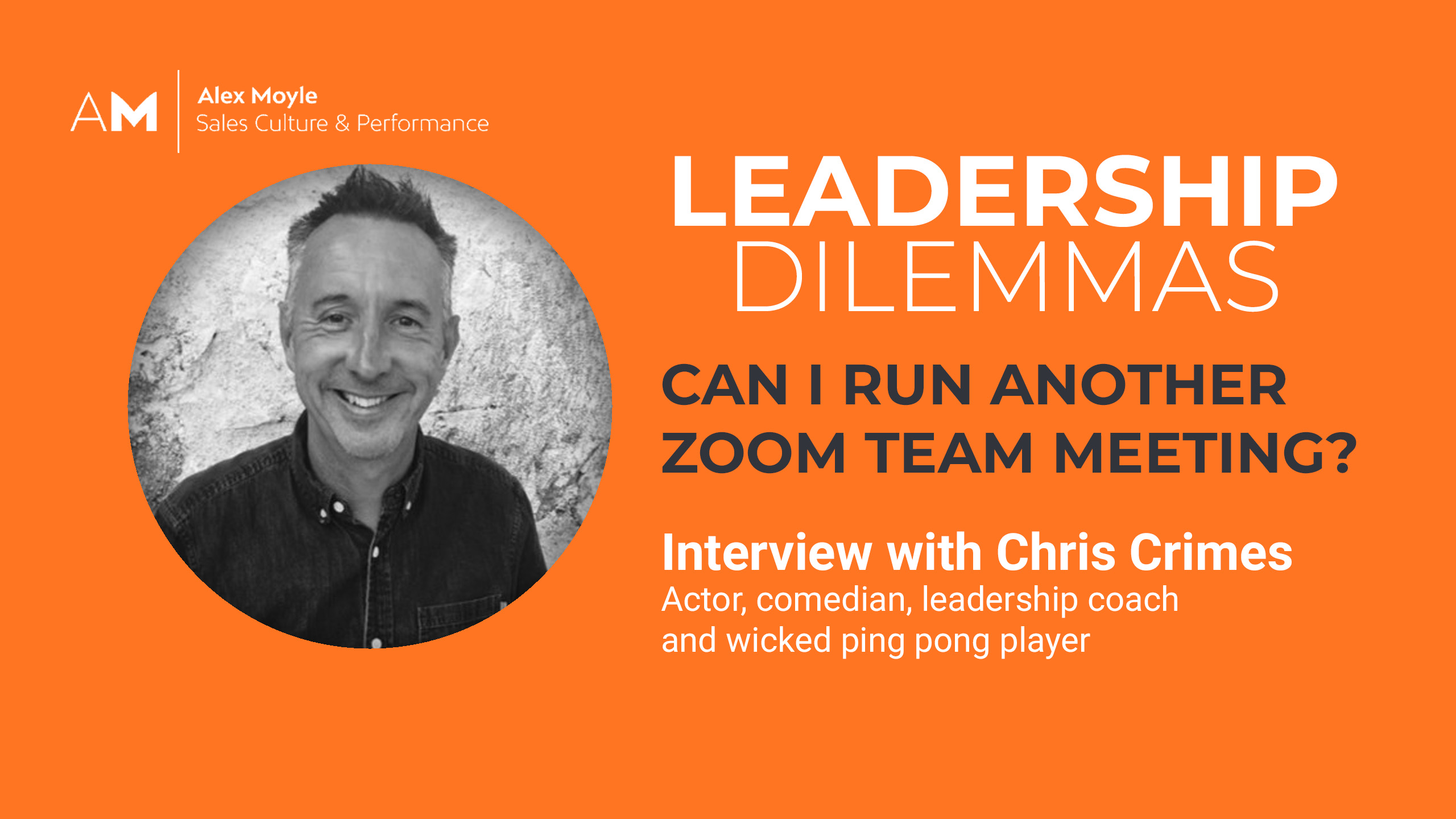 SUMMARY Team meetings on Zoom can sap the life out of even the most motivated leader. Chris Grimes a motivational comedian, and communications coach will help you put some Zing back into your meetings. SHOW NOTES It is 8.57 am, you are about to launch another daily...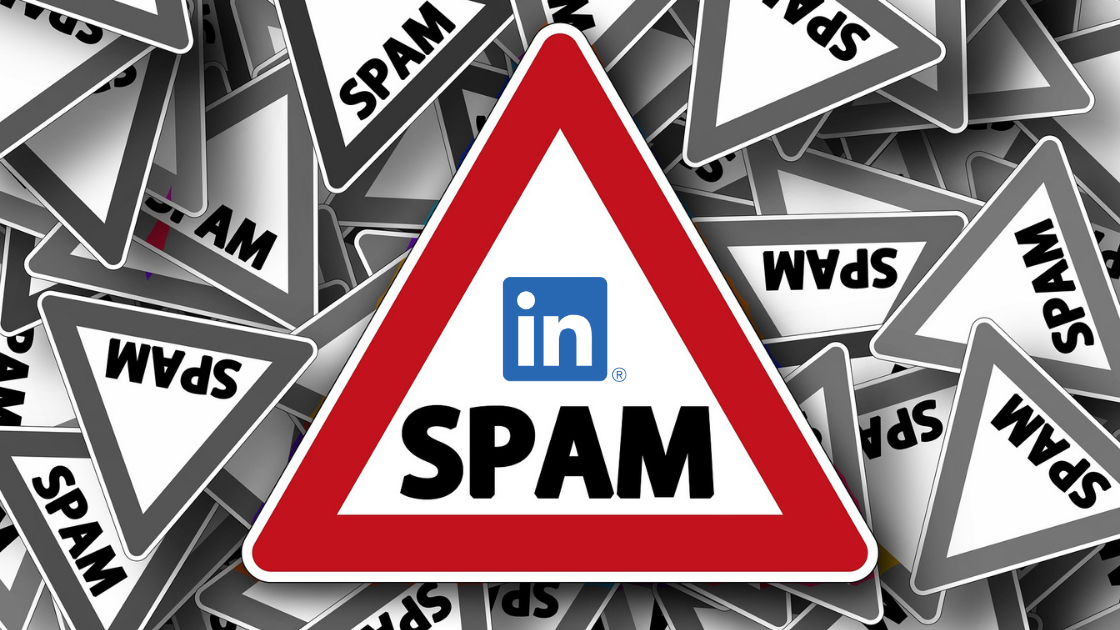 A crazed man thumps a message into his keyboard "STOP PRETENDING YOU ARE A HUMAN!"      This man is working his way through multiple LinkedIn messages that pretend to come from a human being but are, in reality, part of an automated outreach sequence.    Sound...
+44 (0)7790907826 | alex@alexmoyle.co.uk