Performance & Learning
REcruitment Training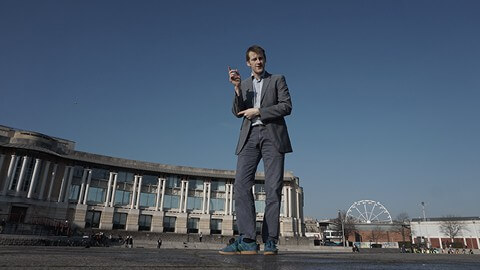 Consultant Training
Boost your consultants' sales and business development skills to deliver consistent results.
Consultant Training
My Recruitment Consultant training programme is for recruiters who want to develop their core business development and sales skills. The courses in the programme will help you grow your desk and deliver consistent results.
course details
Business Development Activity Planning
High-Value Sales Activity
Becoming a Trusted Advisor
Value Proposition & Negotiation Skills
CONSULTANT TRAINING TOPICS
BUSINESS DEVELOPMENT ACTIVITY PLANNING
The Problem:
Are your consultants getting a return on the time they invest in business development?
The secret to effective business development is good planning. Improve your approach to planning BD activity and you'll fix problems with quality and quantity.
The Solution:
Use different types of business development activity to build strong client relationships.
Develop a personal strategy to improve how you source, qualify and nurture new clients.
Organise your target clients and make the CRM work for you.
Build detailed daily and weekly plans so you always know who to call next and why.
High Value Sales Activity
The Problem:
How often do clients take your calls or respond to your emails?
If all you do is ask them for vacancies you're going to make yourself unpopular fast. It's what most consultants do. If you want to elevate yourself above the competition, you need to provide more value to the client.
The Solution:
Tailor your approaches for initial and follow-up phone calls.
Identify which skill-sets get your clients excited and use the right candidate profiles to start business conversations.
Use a multi-call process to chase leads and increase your close rate.
Use content marketing to build and maintain client relationships on social media and email
Becoming a Trusted Advisor
The Problem:
Most clients think of recruitment consultants as a necessary evil. How do we move past this? What would it take to re-brand ourselves as trusted advisors like accountants and lawyers?
The Solution:
Start using our four-step relationship building process to elevate your client relationships.

Research your clients so you can talk to them about their business, not just their recruitment needs.

Match your services to client needs and stand out from the crowd.

How to build successful relationships with Internal Recruitment teams

Book and carry out face to face meetings that position you as a consultant first, recruiter second.
Value Proposition & Negotiation Skills
The Problem:
Do your consultants really believe the service they provide is better than the competition? Can they convince your clients?Working hard for low fees is soul destroying. Consultants need to build their belief in the service they provide so they can charge more and defend their price.
The Solution:
Define how and explain 'why', your service is better than the competition.

Question techniques that build the need for your services.

How to defend your initial price.

Win-Win Negotiation skills.
Managers Training
Help your billing managers build a strong foundation to their leadership careers…
BILLING MANAGER TRAINING
This programme is ideal if you're looking for billing manager training, or for team leaders, who want to master the essential skills you need to succeed. New managers will want to complete the whole programme, while more experienced leaders may want to pick key modules to help them get more from their teams, or themselves.
course details
Effective Planning and Time Management
Managing Team Performance
On The Job Coaching
Meetings That Inspire Performance
Reducing New Hire Turnover
BILLING MANAGeRS training Topics
Effective Planning and Time Management
The Problem:
Are you struggling to balance the pressures of managing your team with the need to hit your own targets? Don't worry you're not alone. It's the hardest part of the billing manager role. It's time to get ruthlessly efficient at managing your time.
The Solution:
Find the balance between billing, managing and everything else.
Start using essential productivity tips for busy managers.
Reduce interruptions by making sure your team are just as organised as you.
Set realistic expectations with your line manager.
Managing Team Performance
The Problem:
How quickly do you deal with poor performance or disruptive characters in your team? Win or lose, your team's performance is your responsibility. It's usually faster and cheaper to develop the people you've got than hire someone fresh. But how do you turn poor performance around quickly?
The Solution:
Start setting clear expectations for behaviour and performance.
Choose the right time to address performance issues.
Turn around poor performing consultants in 90 days.
Deal with disruptive behaviour from experienced team members.
On the Job Coaching
The Problem:
Coaching is often the most effective way to develop individuals in your team.. when it's done well. But few managers have the time to stop and provide coaching every time it seems necessary. How can you deliver performance coaching without interrupting the workflow?
The Solution:
Understand

on

the job coaching and how to do it efficiently.

Use a one-minute micro-coaching technique that builds confidence and reduces interruptions to your day.

Learn five-minute coaching techniques that help your consultants become more independent.

Practise using the different coaching techniques
Meetings That Inspire Performance
The Problem:
Are your meetings a time to share success and drive performance, or do you and your team dread them? Every meeting is an opportunity to support, inspire or challenge your team. How can you make your 1-2-1 and team meetings more effective?
The Solution:
Give feedback that inspires action (and learn how to receive it)

Plan and run 1-2-1 review meetings more effectively.

Use different ways to run motivational team meetings.

Apply proven techniques for delivering tough messages to the team.
Reducing New Hire Turnover
The Problem:
How long do new hires last in your business? If more than 50% make it through the first year, you're doing well. The direct, and indirect, cost of this is insanely high and totally avoidable. You need to help new consultants to experience success as early as possible in their careers. But how?
The Solution:
Hire the right person in the first place.

Develop a tailored

90 day

on-boarding plan.

Share the training load with senior consultants and other managers.

Manage and support performance over the first 180 days.
Directors Training
Elevate your team's performance and deliver sustainable, high-level growth…
Directors Training
My recruitment leadership training programme is designed for senior managers, directors and business owners, who are ready to build high performing, self-sustaining teams. You'll focus on developing a more efficient and effective approach to your sales and delivery operations. We'll help you take practical steps to evolve your business.
course details
Filling More Jobs Faster
Driving a Consistent Business Development Culture
Building High-Value Relationships
Improving Your Margins

Directors Training Topics
Filling More JObs Faster
The Problem:
If you can't deliver on your promises to clients, you can't build profitable, lasting relationships.
How well do you monitor the quality of your delivery process? Are your people doing everything they can to influence the process and manage the risks?
The Solution:
Set, explain and maintain high team standards.

Maintaining control & influence through the placement process

Managing time and effort through by using an effort prioritisation matrix

Managing placement risk through maintaining candidate and client control
Driving a Consistent Business Development Culture
The Problem:
For many teams, business development is something you do when your pipeline is looking light. This feast and famine approach leads to peaks and troughs, and missed targets. Business Development needs to be a part of your organisation's DNA, from top to bottom.
The Solution:
Understand the ingredients of a true business development culture.

Improve the way your team source and prioritise leads.

Encourage collaboration and cross-selling in your business.

Inspire proactive business development activity every week.
Building High Value Relationships
The Problem:
You need your team to get more from their business development time. But shouting at them to get on the phones, rarely delivers results. The best consultants build lasting relationships with clients and candidates. In their clients' eyes, they are valued more as a business partner than recruiter.
The Solution:
Transform your team from recruiters to trusted advisors.

Use techniques to drive higher quality (and quantity) client calls.

Become a recognised expert in your market.

Use social media and email to engage with new and existing clients.
Improving Your Margins
The Problem:
Does everyone in your team maximise the value of every deal? When you've done the hard work of winning and delivering the business, you need to make sure you get paid and paid well. The key to this is having a clear pricing strategy and making sure candidates you place, stick around.
The Solution:
Implement a robust pricing strategy.

Develop your team's ability to defend their price and explain your value proposition.

Improve your team's ability to negotiate higher fees on every vacancy.

Create a process to ensure your perm placements pass probation and your contractor's complete assignments.
Have something in mind, or just want to catch up, then just get in touch.
+44 (0)7790907826 | alex@alexmoyle.co.uk