Alex's Events and Workshops
May 6, 2018
Date: Wednesday 12th September 2018
Location: Browns Court Rooms, St Martins Lane, London
BUSINESS DEVELOPMENT STRATEGY & LEAD CONVERSION
Overview:  Are your consultants getting a return on the time they invest in business development?
The secret to effective business development is good planning. Improve your approach to planning BD activity and you'll fix problems with quality and quantity
Topics Covered Are:
– Use different types of business development activity to build strong client relationships.
– Develop a personal strategy to improve how you source, qualify and nurture new clients.
– Organise your target clients and make the CRM work for you.
– Build detailed daily and weekly plans so you always know who to call next and why.
August 5, 2018
Date: Thursday 13th September 2018
Location: Browns Court Rooms, St Martins Lane, London
Say Cheese, Pre-Release Reading
Overview:  There are few jobs in sales harder than the billing managers.   Learning to balance needs of the team with the need hit their own targets takes a significant amount of time and effort.  This course is aimed at helping billing managers understand the responsibilities of their role and give them the skills to balance the competing demands placed upon them.
Topics Covered Are:
–  What is the role of a manager?
–  How to balance billing and managing.
–  Using sales process and best practice to free up the time to sell.
–  How to give constructive feedback to a team member.
August 5, 2018
Date and Time: Wednesday 26th September 2018  17:30 – 20:00
Location: London – WC2N 5DU
INPIRE RECRUITMENT – WITH UK RECRUITER
A fast-paced and fun few hours from 5:30pm to 8:00pm on Wednesday 26th September in central London.  Our line-up includes a dozen five-minute presentations – all with the aim of inspiring agency and in-house recruiters, as well as HR professionals.  You don't have to be a "recruiter" to attend but all sessions will share a focus on recruiting and/or HR.
This event is hosted by Alex Moyle of Nurtureit and Louise Triance of UK Recruiter who is running the Recruitment Technology and Social Media Showcase event which also on the 20th June.
August 5, 2018
Date: Tuesday 16th October 2018
Location: Browns Court Rooms, St Martins Lane, London
HIGH VALUE BUSINESS DEVELOPMENT ACTIVITY
Overview:  How often do clients take your calls or respond to your emails?
If all you do is ask them for vacancies you're going to make yourself unpopular fast. It's what most consultants do. If you want to elevate yourself above the competition, you need to provide more value to the client.
Topics Covered Are:
– Tailor your approaches for initial and follow-up phone calls.
– Identify which skill-sets get your clients excited and use the right candidate profiles to start business conversations.
– Use a multi-call process to chase leads and increase your close rate.
– Use content marketing to build and maintain client relationships with social media and email
August 5, 2018
Date: Tuesday 23rd October 2018
Location: Browns Court Rooms, St Martins Lane, London
COACHING FOR PERFORMANCE
Overview:  The challenge for managers is that training new consultants takes time.  Managers who coach and develop their Recruiters build a team who that bill month in month out with minimal guidance. This course will give managers the confidence to coach and develop their teams whilst at a desk.    Every successful recruiter can point to a manager or mentor that has been instrumental in their success.
Topics Covered Are:
–  What is coaching?
–  Performance management vs Micromanagement.
–  Understanding individual motivators to increase performance
–  How to coach at the desk.
–  Running motivational review meetings
GET IN TOUCH
Wish to register for one of the upcoming events or workshop, or discuss other opportunities and partnerships; please contact me here and I will be in touch soon. Alex
Business Development Culture
Non-Fiction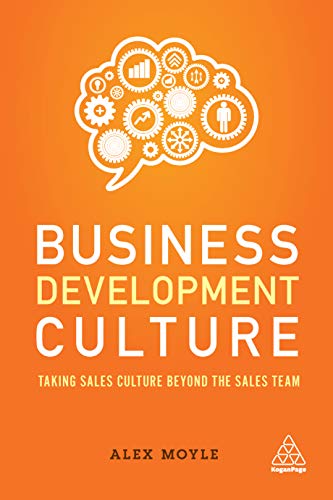 Contact Agent
publishing@divisophia.com
Let's Start Something new

Say Hello!
Excepteur sint occaecat cupidatat non proident, sunt in culpa qui officia deserunt mollit laborum. Sed ut perspiciatis unde omnis.